Jennifer Sims is the CEO and Founder of Keeping the Books Canada. She has over a decade of experience in the accounting industry. She is a CB (Certified Bookkeeper) with CPB Canada. Jennifer has been an entrepreneur almost her entire adult life, always knowing she was meant to work and play by her own rules. As a lifelong student with a high regard for continued education, Jennifer is currently working towards her CFE (Canadian Franchise Executive) designation with the Canadian Franchise Association.
.
BeTheBoss.ca: What's the story behind Keeping the Books Canada?
Jennifer Sims: Keeping the Books was opened officially in 2015, it was incorporated in 2017. We then launched our franchise opportunities in 2022. We were delayed due to Covid as the process originally started in 2020 where we had to reassess our structure.
.
BeTheBoss.ca: What made you decide to create this franchise?
Jennifer Sims: We have had tremendous growth over the years. We found a serious lack in our service industry for small business clients. For both the clients we serve and knowledgeable, experienced business owners to help guide them. We have a passion for helping to create and support entrepreneurs on both sides. We love to keep up with new innovative technology and combine it with internal efficient systems for our benefit and our clients. Our ultimate goal is to help create thriving, successful and happy business owners within our franchise family.
.
BeTheBoss.ca: What was your background prior to forming the company?
Jennifer Sims: My first self-employed company was a residential cleaning business based in Burlington, Ontario. I decided to go back to school, where I found my real passion in accounting. I worked for an accounting firm to complete my designation and launched Keeping the Books as a sole proprietorship in 2015.
.
BeTheBoss.ca: Can you tell us about the Accounting Market?
Jennifer Sims: During Covid, we really got to see how strong our market is and how much it is needed as a support in the small business community. Now more then ever, our clients need to know their numbers, make sense of them, and have a trusted advisor to help make business decisions from time to time. This market has proven to be recession proof and profitable. We continued to grow throughout the pandemic.
.
BeTheBoss.ca: Could you describe your corporate culture?
Jennifer Sims: Our corporate culture focuses on Integrity, Communication, Innovation & Passion. This has been our receipt for success from the very beginning. Integrity in the work we do for our clients and as a top personal value. Communication is key both internally and externally to ensure we are always on the same page. Also, if we can continue to improve and where. Innovation is another top aspect. We are always looking for the next best technology and implementation to make ours and our clients lives easier and better. Passion is paramount for us. We genuinely care and have empathy for our clients and our wonderful employees.
.
BeTheBoss.ca: What are the advantages in being a Keeping the Books franchisee?
Jennifer Sims: Becoming a Keeping the Books business owner comes with many advantages. Our top reasons would be working from anywhere, high profit margins and low overhead. True job satisfaction, flexibility, and freedom. A work/life balance is one of our highest goals within all our locations. Our franchisees cannot best serve clients if they are not taking care of themselves. More information on how you can get involved with our brand, can be found at http://www.keepingthebooksfranchise.ca/
.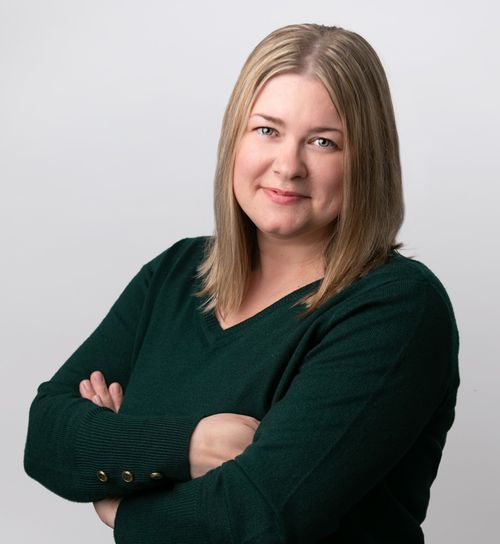 .
SHARE: