.
"Chicken lovers" doesn't quite cut it when describing who we are at the Coop. We'd probably arm wrestle The Terminator for the last piece of chicken.
Having a diehard love for the bird is the reason we're able to think up and prepare our wickedly delicious chicken creations. We want all of our guests to get that same warm and fuzzy feeling when they take their first bite of our deliciously juicy poultry.
.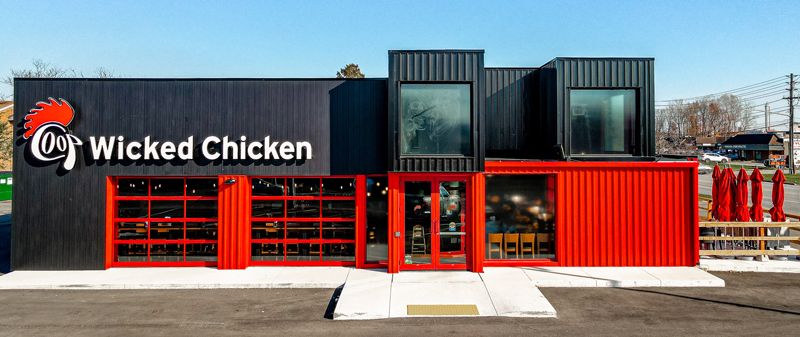 .
THINGS ARE HEATING UP
The chicken category is heating up, but most chicken joints are one-offs or QSRs. A Coop restaurant is a one-of-one opportunity for franchisees: a unique and energetic full-service experience roosted in a fast casual environment, with proprietary preparation methods for high-quality wicked chicken that stacks up to the best of the best.
Fresh, never frozen, locally sourced chicken
Brined, bathed in buttermilk and hand-tossed in our Coop secret seasoning
Masterfully prepared in three different ways: Fried // Seared // Pulled
.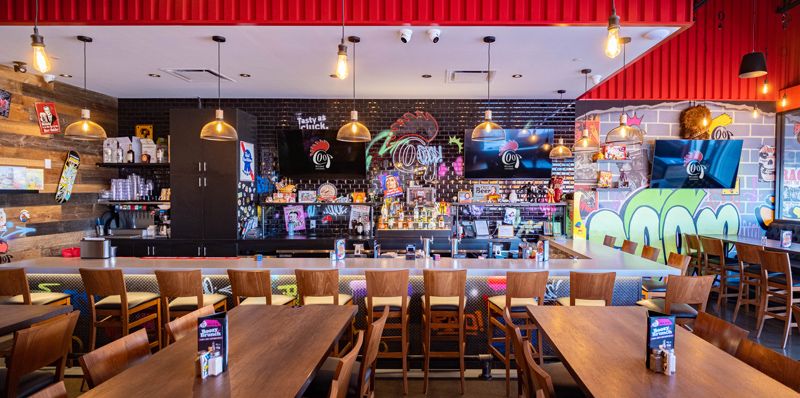 .
OUR ALL-IN MANIFESTO
At Coop Wicked Chicken, we are ALL IN! That means no matter the day or the situation, where we've come from or where we're going, we give our ALL for our guests and each other. And by giving our all, we create unforgettable experiences that are fired up with flavour and cooled down with style. When it comes to the Coop, there is no middle ground. We're ALL IN.
.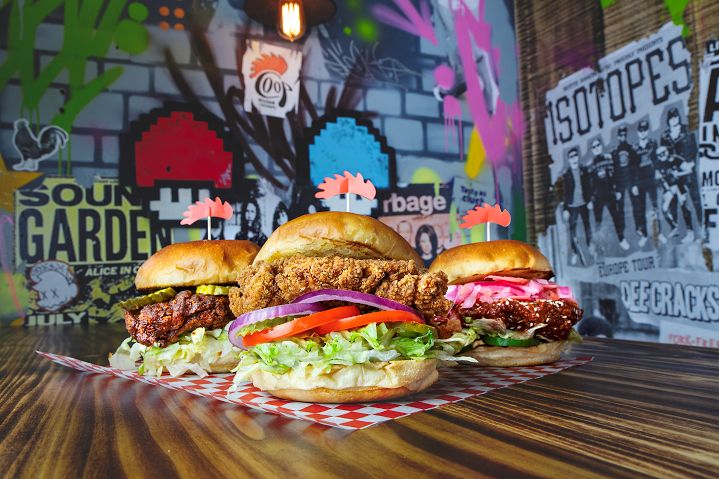 .
OUR ALL-IN VALUES
• We Kick Ass in the Kitchen
• We Always Raise the Bar
• We Devour Change
• We Do Right By Our Guests
• We Work Harder and Play Hardest
• We Have Each Other's Backs
.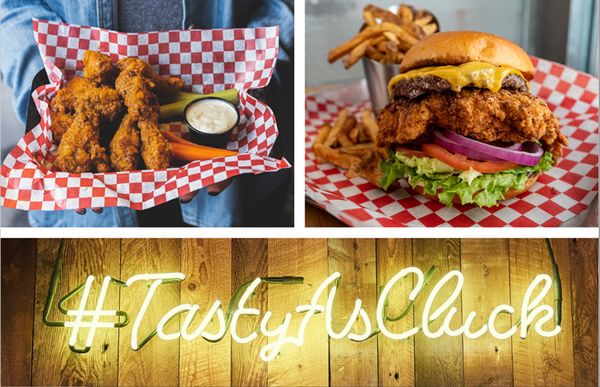 .
INDUSTRY VETS PREFERRED
The restaurant industry is by no means a predictable 9-5 job. That means it's usually more exciting, but often a lot more challenging, too. We're looking for someone who understands the passion, dedication and commitment to service required in running a restaurant.