.
**Door Gurus is not expanding in Edmonton**
.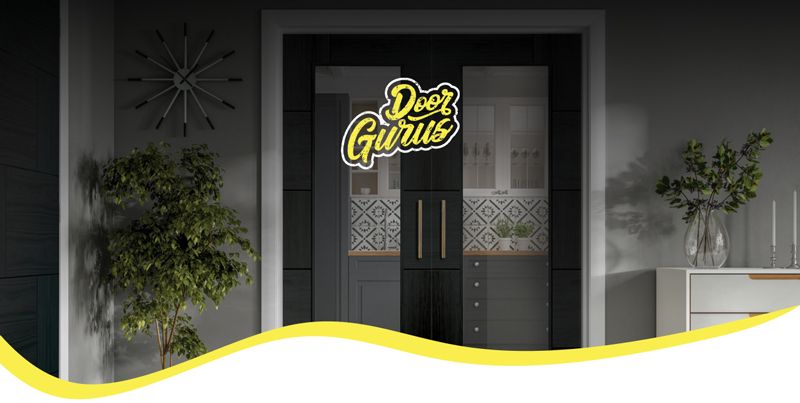 .
The Door Gurus franchise offers a scalable, mobile model with low overhead and a great investment level.
Take advantage of the benefits that open the door to success:
Great work-life balance.
High demand with little competition.
No prior experience required.
You decide the size of your team and build your business your way.
A proven business model.
Great name recognition and reputation.
Low overheads and strong margins, right from the start.
Custom trailer for all your specialized equipment.
User-friendly, paperless technology for easy business management.
Training and operational support.
.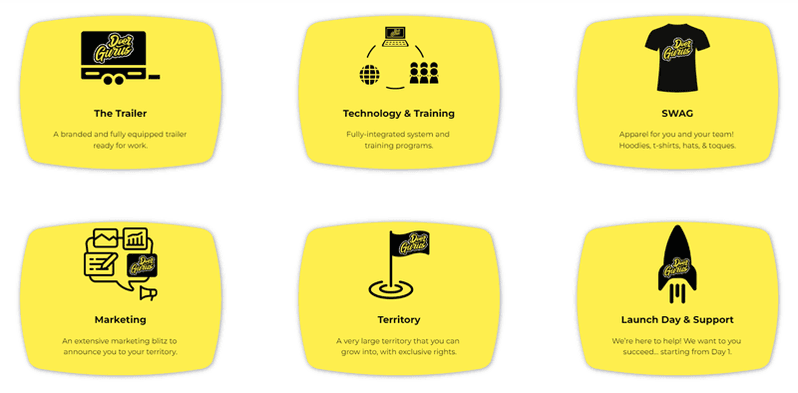 .
What if I don't know anything about doors?
That's OK! We'll teach you everything you need to know!
.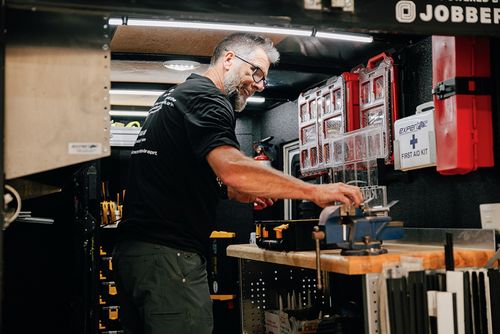 .
Gurus offers an exceptionally high quality of residential, commercial and garage door installation, but what makes us stand out is our niche service of repairing and servicing doors.
Our 'client-first' approach helps clients know that they're being heard and getting the best solution for their needs. This builds trust and confidence in our brand and assures repeat customers, which means a recession-resistant business for you.
With our proven systems and effective sales and marketing, you'll quickly become an industry expert with a business that is yours to take as far as you wish.
.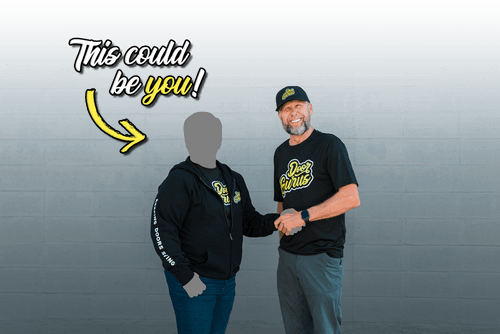 .
'4 Doorways to Success' training programme
Our training covers all you'll need as a technician and business-owner with a one-week in-person session at our Door Gurus Training & Business Development Centre and another one-week launch support, culminating in the opening of your new business!
You can also count on our ongoing support as you grow your business.
.

.
Franchisee requirements
Being a 'people person' is essential. Building connections with customers, suppliers, community stakeholders, and your team is vital.
Previous experience in door repairs and installation is helpful, but not required.
Are you a problem-solver? Consumers have unique requirements that need creative solutions.
We're looking for people who understand business success is a long game, not an overnight get-rich-quick scheme.
.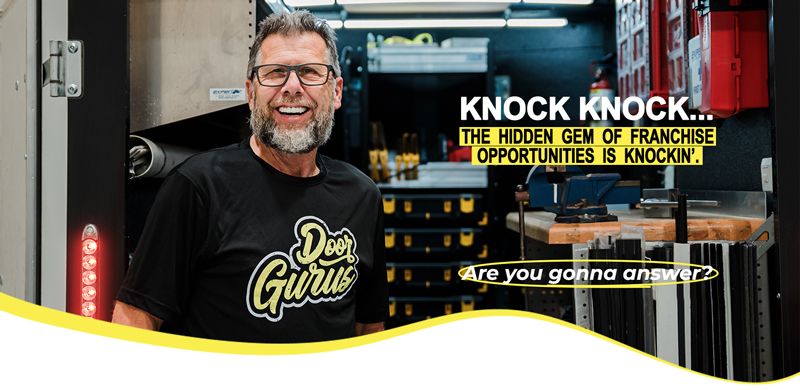 .