.
B-Protek franchise opportunity now available in Ontario and Manitoba!
A business model specializing in concrete resurfacing.
To introduce our concrete floor resurfacing services across Canada, B-Protek is now offering you the opportunity to purchase a territory under the B-Protek trademark.
Investment Level: $93,500 - $110,000
.

.
What is B-Protek?
By being a B-Protek Franchisee, you will be offering concrete resurfacing services for garages, commercial floors and exterior balconies and stairs using our best-selling product; the polyurea system with vinyl flakes. You will also work with our clear, opaque and metallic epoxy solutions on design projects such as interior basements, kitchens, offices and more. We concentrate our efforts on the residential market, but we also work on various commercial projects.
.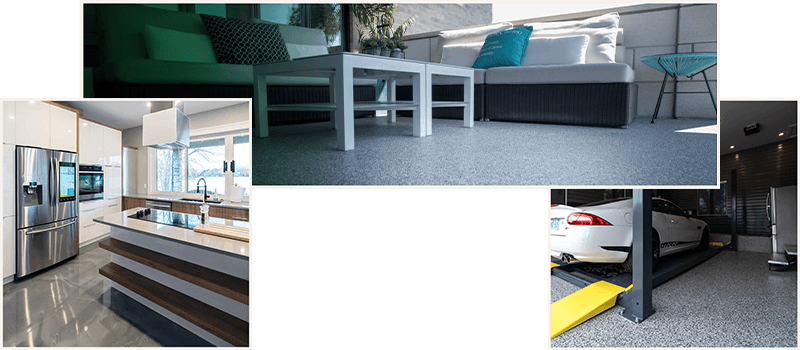 .
Why should I choose B-Protek?
There are many reasons to work in a network of franchises by choosing B-Protek vs. being on your own. Here are a few:
Owning your own business within a unique network of franchise partners
Being independent and managing financial and operational processes yourself
Having your advertisement, marketing strategies, and website already developed
Benefitting from exclusive, high-quality products and the purchasing power of a supply chain already in place.
Benefiting from proven techniques as well as initial and continuous training
Enjoying high-quality technical and operational assistance
Benefiting from a system of structures that facilitate the effective management of your business to achieve its operational and financial goals
Call center service
Quotation and invoice management application
A best practices and continuous improvement management system
Having the opportunity to participate in the decision-making process through different franchisees committees
And more ...
.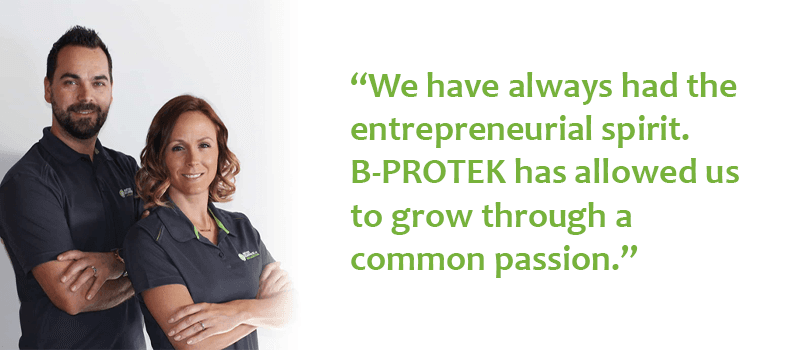 .
What kind of Franchisor is B-Protek?
We define ourselves as a modern franchisor seeking to attract talented people who through their expertise and experiences, will influence the structure and development of the brand and help us achieve our vision. We encourage your participation in the improvement of many operational and financial processes positively affecting the profitability of each franchisee and benefiting the strategic positioning of the brand.
.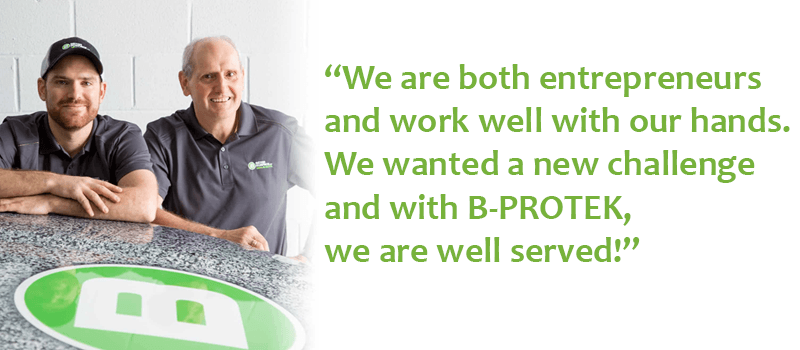 .
About the Presiden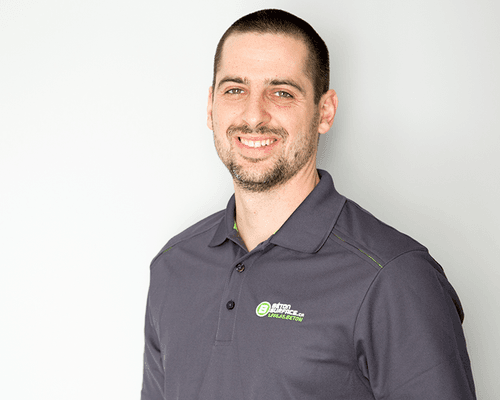 .
Spectacular Floors: A Shared Passion
Nicolas' approach is very simple: to create a company that listens to its customers while putting together a professional, passionate, and forward-thinking team.
Holding a bachelor's degree in administration and a master's in project management, Nicolas has worked in the coating industry since the beginning of his university studies. Having wisely planned his path, he is now realizing both his professional and personal dreams. Besides being a successful entrepreneur, he is a sport's enthusiast who has competed in many marathons and Ironman triathlons. His company reflects the same long-term vision and spirit of overcoming challenges.