With over 30 years of manufacturing and industry experience, we can help you own a Healthy Snack Vending Route.
The Healthy Snack Food Vending Industry is Happening!
And it's Just Getting Started
Demands for healthier snack options are on the rise. A variety of work-places are looking for "Better For You" products. We have answered their demands with "Healthy Cravings."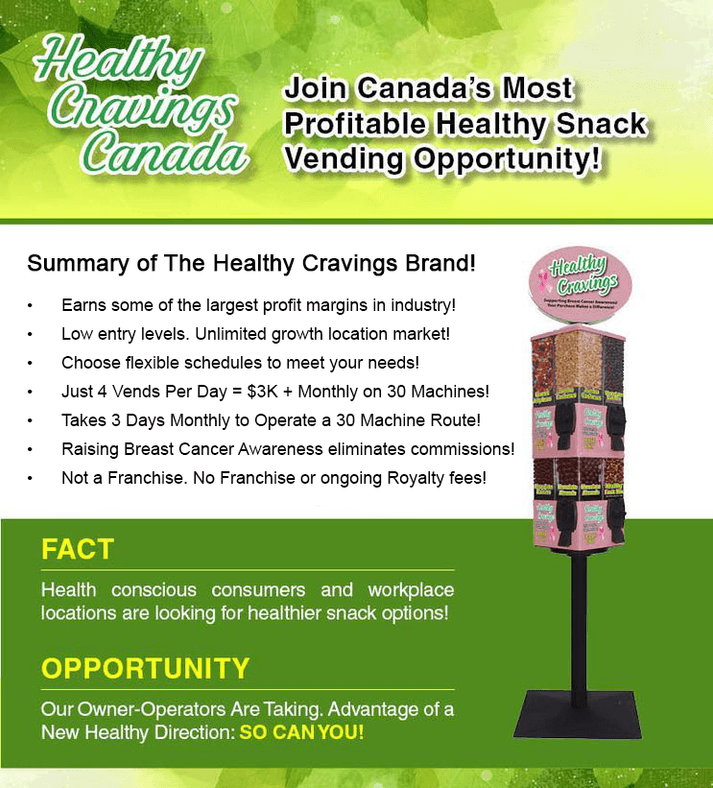 We offer business opportunities, not franchises.
PLEASE VIEW OUR INFORMATIVE TWO MINUTE VIDEO BELOW