.
Opportunity Overview
Discover opportunity with Liberty Tax. As one of the nation's largest and fastest growing tax preparation companies, there are tremendous benefits to becoming a franchisee. Ownership offers opportunities for additional business lines and revenue streams, including consumer lending, bookkeeping, credit repair and more. With over 2,500 franchisees and growing, find out why entrepreneurs are joining Liberty Tax.
.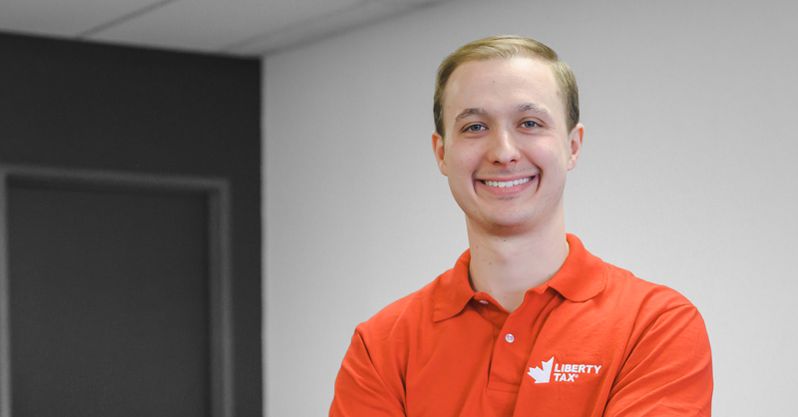 .
Description
With more than 2,500 franchised locations across North America, Liberty Tax has been serving customers since 1997, offering fast and affordable tax preparation support along with its suite of financial services. A portfolio company of NextPoint Financial Inc. (TSX: NPF.U & OTC Pink: NACQF), Liberty Tax serves approximately 1.6 million consumer and small business clients across the U.S. and Canada.
.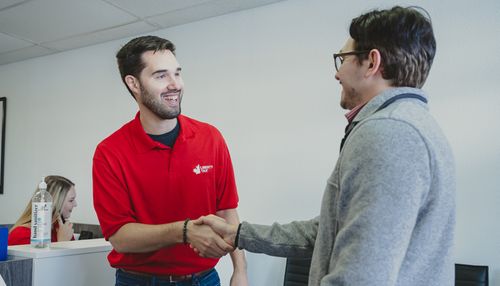 .
Explore the Benefits of Franchise Ownership
There are several reasons why Liberty Tax is one of the fastest growing franchise opportunities in NortAmerica:
Best-in-Class Technology: Franchisees benefit from Liberty Tax's cutting-edge technology offerings, which include new consumer-and franchisee-facing mobile applications to run the business anywhere, anytime.
Full-Service Back Office Support: From training, to IT, to operations and more, the Liberty Tax team ensures franchisees feel fully supported as they embark on and grow their business.
Dedicated Marketing Department: The Liberty Tax marketing department provides franchisees with year-round tools, support and promotional collateral—especially during tax season.
Dual Streams of Revenue: Liberty Tax franchisees have the ability to offer more than just tax preparation services with the addition of bookkeeping.
.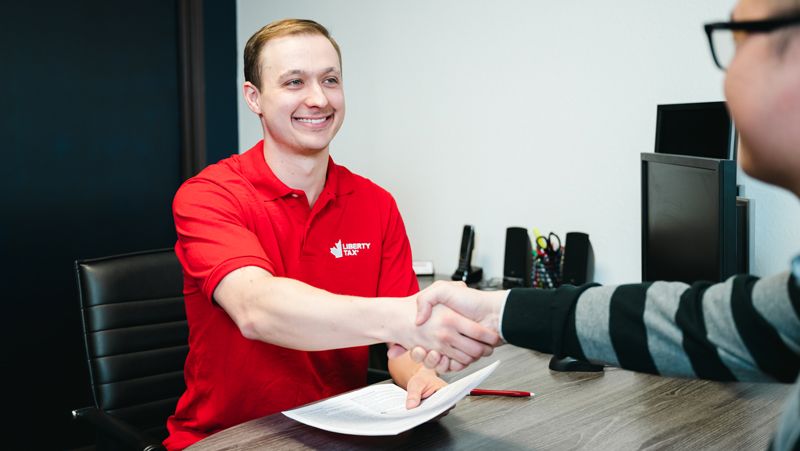 .
Ideal Candidate
An ideal Liberty Tax franchisee is an entrepreneur who wants to grow their business portfolio, drive sales and use the power of a national brand to assist customers in their market. Prior tax preparation experience is not required!
.
Testimonials
.
"As veterans, we didn't learn how to be business owners. But Liberty helps us a lot. They help us with the model, they help us learn how to run a business, and these types of trainings we go to always help us because there is always something new to learn."
Lillian and Dave Hillman
.
"I went from 150 tax customers in my first year to over 650 in the second year and this year I was over 840 and next year I hope to be over 1,000. So Liberty has contributed vastly to my success with tax customers."
Joyce Jordan
.
"I've grown to 4 offices and I have a great staff, great team, great clients. I love people and I try to find something common with everyone I meet. I hear a lot of amazing stories, meet a lot of amazing people from all walks of life, so just interacting with the public and kind of being a local hometown hero is another benefit."
Thomas Henggeler
.
"We want to be able to have a one-stop shop where people can come in and get consultations, business set up, get their EIN numbers, do 1099s for their employees, or do payroll for their employees and make sure they're on the right track for success themselves. I feel like we can provide that for people."
Erin Daniel