.
You do not need to be an educator and you do not require any coding experience!
.

.
Take part in Canada's Purpose driven brand.
Skill Samurai is Canada's original coding franchise in this thriving education sector. We offer low start-up costs and a flexible business model.
Technology and jobs are evolving faster than schools can keep up. At Skill Samurai, our after-school coding & STEM classes help kids become better problem solvers and improve exam grades.
.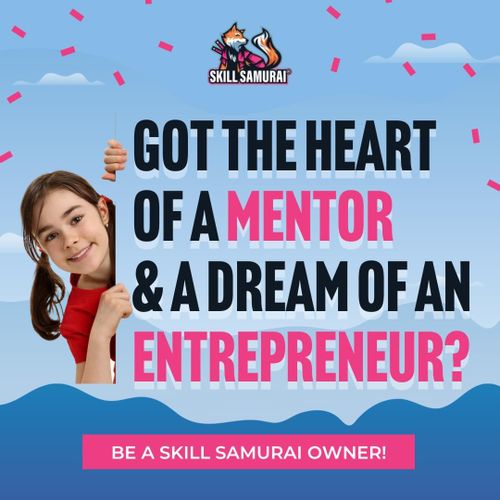 .
Franchising for Good
Join us on our mission to empower the next generation. We are now offering franchises in Ontario, so you can own a business that delivers real social impact, a business you can be proud of!
.
Meet the coolest kid in school
Many kids find other forms of tutoring boring. We're here to change that! Our coding classes are designed to help children thrive academically and socially. Skill Samurai students suddenly become the cool kids in school!
Our curriculum also helps kids develop:
Computational and creative thinking
.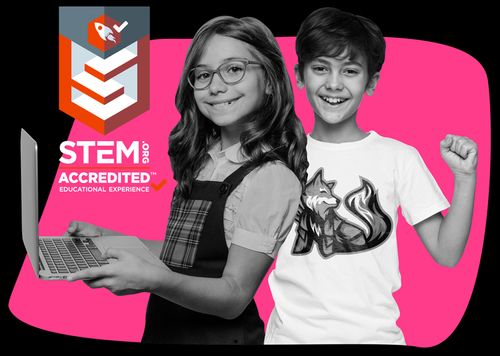 .
Take control of your income and lifestyle
Skill Samurai's model ensures recurring income for franchisees. Your Skill Samurai Franchise operates after school and holiday camps, leaving you plenty of time to work ON your business. The way a Franchise ought to be! Skill Samurai can be run full time or semi-absentee.
Skill Samurai is the only education franchise to offer programs from elementary school right through career certifications for teens. You'll unlock five unique revenue streams:
After-school coding & STEM classes
School holiday programs & camps
School excursions / incursions
Industry recognized career paths & certification
Now operating in 5 countries, you'll receive great support along your entire franchise journey:
.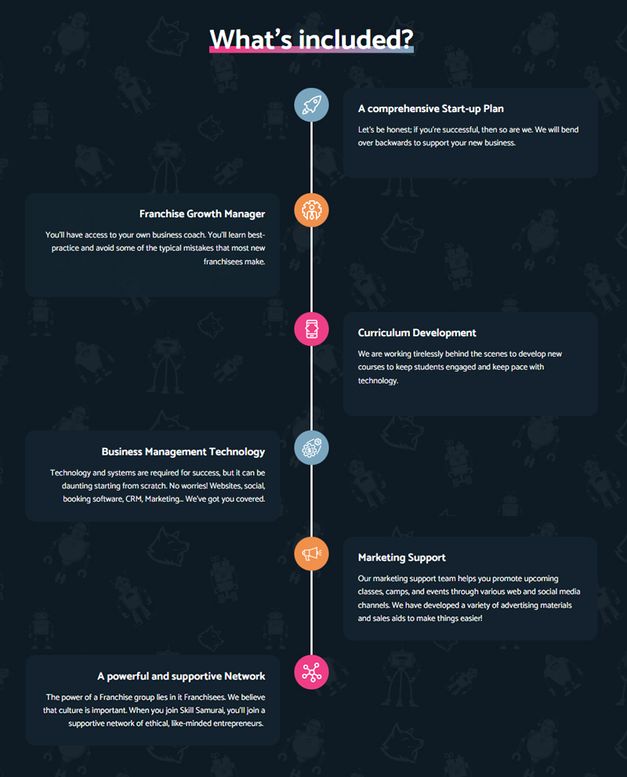 .
Do You Have What it Takes?
Harvard University has said that "coding is the new literacy".
Our Franchisees come from all walks of life, though we all share a few things in common:
Sales and Marketing Oriented
.
Skill Samurai is a Franchise that you can be proud to call your own.
Join us in creating a profitable brand that delivers a positive impact to our next generation. Own your own learning centre and secure the best territories.
Area Development & Multi-unit opportunities also available.