.
Snack4Health Vending is the premier delivery system for healthier eating choices for people on the go. With several different levels of investments available you can become an independent owner/operator of these nationally branded machines.
At Snack4Health Vending we provide the best machines. Healthy Vending is the hottest business opportunity in the vending business and we want you to be successful, because your success is our success. Snack4Health also sets you up with wholesalers to purchase your product. You can build your business as quickly as you want.
Once you have selected locations from an independent locating company you can then visit and approve them before you set up the machine to install. It's that Simple! Our Machines offer complete remote technology. This enables debit and credit card acceptance and access to sales figures, inventory stock levels all viewable online.
.
Here are more reasons for choosing Snack4Health Vending:
No franchise fees
Business Plan and training
The best equipment, price and service, making Snack4Health Vending the Best choice
Customization and personalization, from investment levels, and specialized products to business coaching and training
.
We offer it all. A full service opportunity that gives you that needed advantage in the industry. Snack4Health is a Revolutionary chance to tap into a 42 billion dollar Vending Industry.
Locations Available Now!
.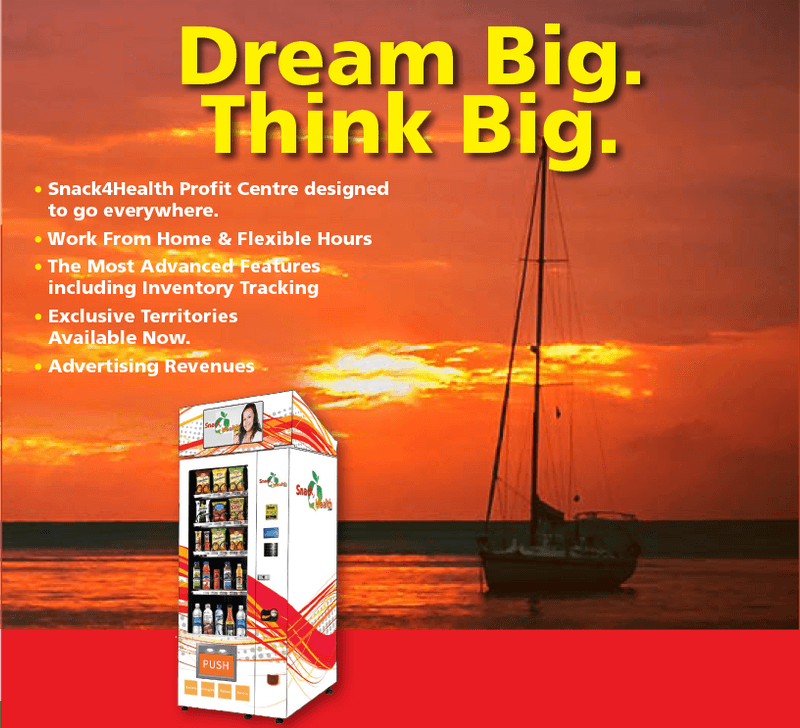 .