.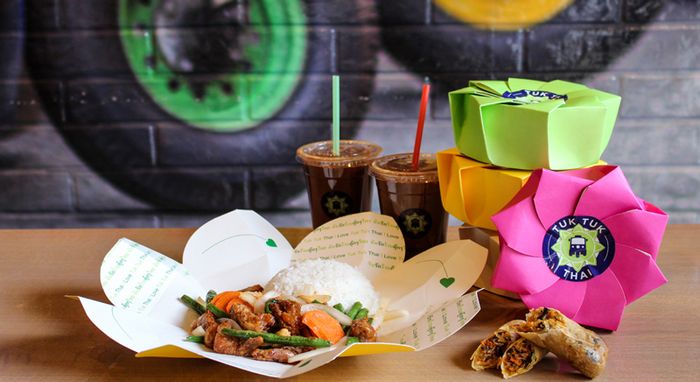 .
Canadians have been loving Tuk Tuk Thai's deliciously complex flavours for over 30 years. We offer authentic Thai food, made by hand and based on traditional recipes. In addition to our fast-casual locations, our franchise model now makes it easy for your customers to take those flavours home, expanding our franchisees' opportunities.
The successful launch of 'fast and flavourful' Tuk Tuk Thai takeout is just the beginning. Takeout and delivery is the way of the future and our proven model and experienced support team will guide you every step of the way. Spaces designed to keep your costs down, efficiency and streamlining, such as ensuring that ingredients are used in multiple menu items, are all keys to your success. Added to our great flavours are our eye-catching marketing visuals making Tuk Tuk Thai the 'go-to' for Thai food.
Tuk Tuk Thai has developed a proprietary support program to guide new franchisees all the way from store development to operating success.
.

.
Our Program Includes:
Site Selection Collaboration
Lease Negotiation and Construction Support
Comprehensive Management Training
Pre-Opening and Post-Opening Support
Local and National Store Marketing Assistance
.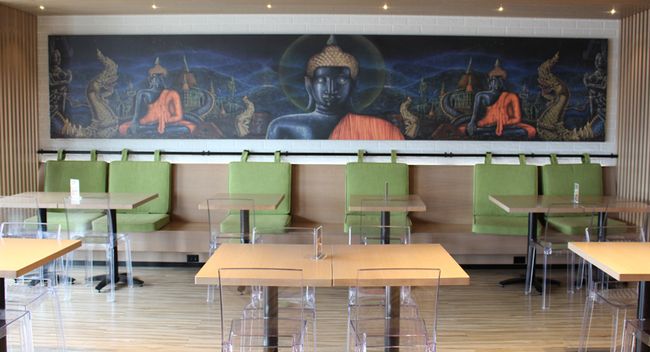 .
A Fast Growing, Fast-Casual Restaurant Model - Affordability Meets Comfort
Tuk Tuk Thai is well positioned in the fast-casual space. With quality food served without table service, in cool and comfortable dining rooms as well as take out, we've experienced remarkable growth since opening our first fast-casual location 2015. Tuk Tuk Thai's "Fast & Flavourful" promise means freshly prepared recipes served quickly, with uncompromising quality. Served in our attractive, trademarked lotus flower take out box, Tuk Tuk Thai will surprise and delight.
.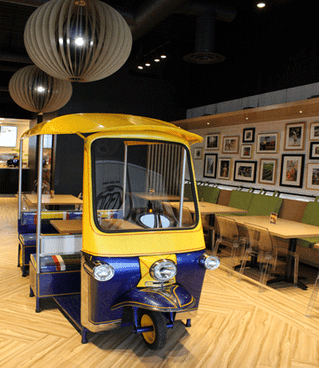 .
How We Differentiate Ourselves
Proprietary authentic Thai family recipes
Trademarked and distinctive lotus flower-shaped take-out box
Streamlined menu designed for efficiency
Store layouts and designs conducive to lower labour and occupancy costs
Flexible store models expanding real estate opportunities
Low cost of entry, competitive initial investment and sustainable financial model
Commitment to franchisee support and satisfaction
Commissary/test kitchen to reduce franchisees' costs and maintain product consistency
Low cost of entry, competitive initial investment and sustainable financial model
.

.
"This local chain serves up takeout boxes of Thai classics like a quick, well-oiled machine."
-Avenue Magazine
.
We're now offering Tuk Tuk Thai franchise ownership opportunities across Western Canada and you can be part of our explosive growth.
If you share our commitment to freshness, quality, and customer service, we can't wait to talk to you.