COBS Bread is the home to the freshest bread and baked treats with over 140 bakeries in Canada, and plans to grow by an estimated 15 bakeries per year for the next several years. The COBS Bread franchise is the fastest growing bakery concept in Canada and has received the CFA's Franchisees Choice Award for 11 years in a row.
.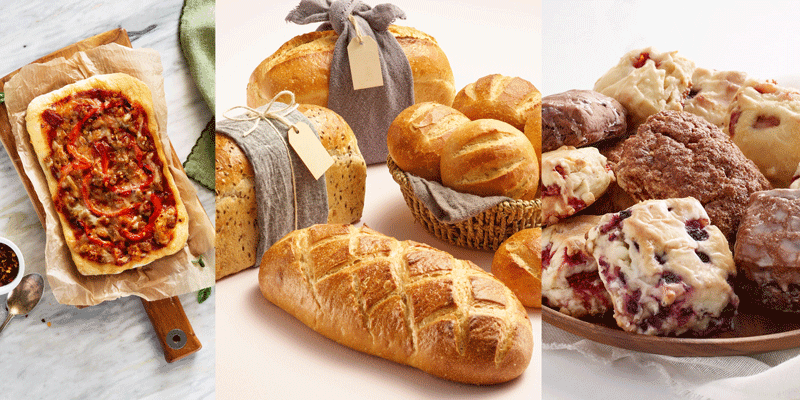 .
What are the benefits of joining the COBS Bread network?
Most people are probably familiar with COBS Bread's fresh baked treats, but the bakery franchise is also known for the extensive training and ongoing support they provide to franchisees. Prospective entrepreneurs are not required to have any baking experience, as they will learn everything they need to know through a 16-week training program at a local bakery. This includes the full baking education, production planning and stock control, operations and financial management, and much more.
.
Here are some benefits of becoming a COBS Bread franchisee:
The ability to work hard and play hard – This means freedom, flexibility and control which allows you to achieve the coveted work-life balance.
The security of a proven business system – Franchising with COBS Bread means you are working with the experience of an established, award-winning brand.
Ongoing comprehensive training – You will be provided with 16-weeks of intense, hands-on training which will set you up for success. To ensure franchisees are always up to date on best practices for success, they are provided with a series of ongoing training programs through online platforms, in-bakery training and many more.
Access to experts – You will always be just a phone call away from our knowledgeable, bread-loving Area Managers and support team.
Planning to succeed – You will be provided with tools to help with sales, human resources, operations and financial planning.
A marketing toolbox – You will have access to a multimillion dollar ad fund driven by a passionate and results-driven marketing team.
.
How is it like being a COBS Bread franchisee?
With over 100 franchise owners and counting, COBS Bread has a passionate network of franchisees who will tell you that being a bakery owner with COBS Bread is like being part of a family.
"I am very happy that I have decided to embark on this journey with COBS Bread because the support that I have received from the support office and other franchisees in the network has been above and beyond. There are many people that have helped to make my bakery successful; I truly do not believe I would have been able to achieve any of the growth without their contributions," says new franchisee, Silvi Stermasi, Franchise Owner of Heartland Town Center in Mississauga, Ontario. "Additionally, COBS Bread has a very comprehensive training program in comparison to other franchises that helps ensure new franchisees are set up for success."
.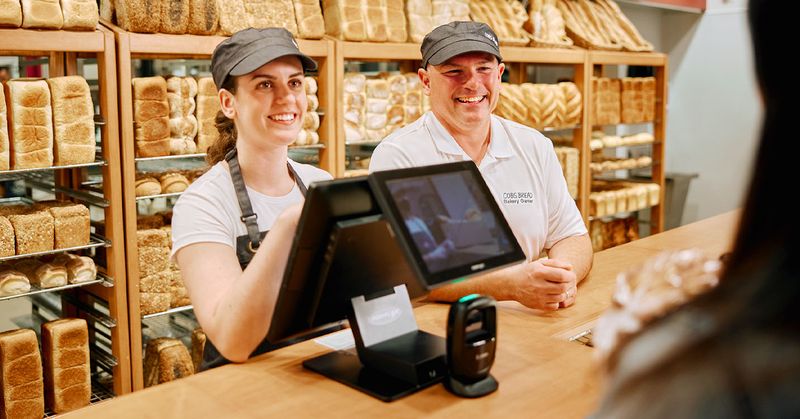 .
Is a COBS Bread franchise for you?
Successful COBS Bread franchisees can come from a variety of backgrounds with some common traits woven through their experiences. They typically have these attributes in common:
Takes a hands-on approach to growing a business and building a team
Is a self-starter and knows what success looks like
Commits to high-quality results in everything they do
Believes in proven systems
Has a passion for fresh baked bread and treats
.
What is COBS Bread's corporate social responsibility strategy?
Making a difference in our community is part of the day-to-day at COBS Bread. Here are a few ways that COBS Bread gives back to the community.
End of Day Giving Program – At the end of every day, COBS Bread bakeries donate the unsold products to local charitable groups through the End of Day Giving Program. Since 2003, COBS Bread has kept over $400 million worth in products out of landfills
Bakery-Led Community Initiatives - Many bakeries host fundraisers to celebrate their anniversaries or to support other causes they are passionate about. Many new bakery openings also celebrate with a Community Day fundraiser, where franchisees select a local charity and donate 100% of sales from that day to that group.
Community Partnerships – COBS Bread also partners with Breakfast Club of Canada who believes that no child should have to start their school day on an empty stomach. Over 40 schools across the country receive bread through End of Day Giving for their school breakfast programs.
.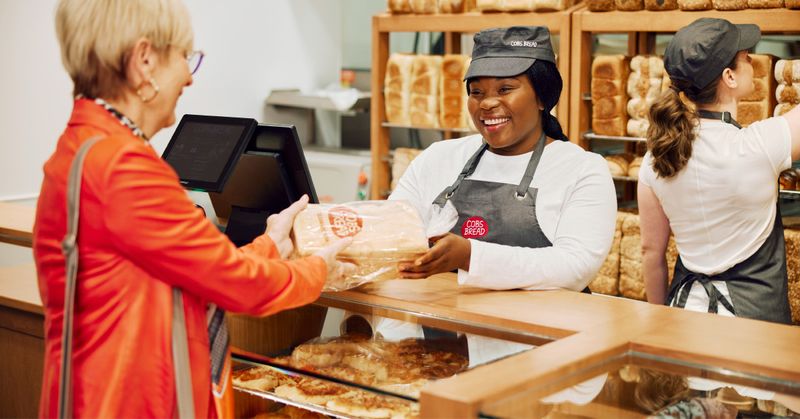 .
What is the initial purchase cost for a COBS Bread bakery?
The initial investment of a COBS Bread bakery depends on whether you plan to purchase a new or existing bakery. The cost of a new location ranges from $700,000 to $800,000, whereas the cost of an existing location can range from $400,000 to $1,000,000. For new bakeries, there is no initial franchise fee.
.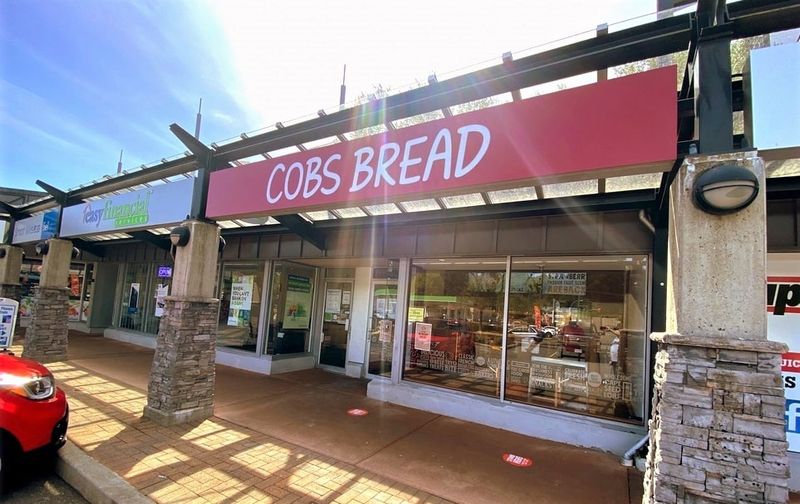 .
What are the ongoing fees?
COBS Bread's vision is to be the favourite bakery in every community. To achieve this collectively, franchisees invest 7% of their weekly sales towards royalty fee and 3% towards the marketing fund. Some other franchise fees and charges may apply from time-to-time.
.
How do you become a COBS Bread franchisee?
Submit an inquiry form – COBS Bread will send you more information about the franchise opportunity and answer any questions.
Submit a franchisee application for official consideration – This should only take around 10-15 minutes!
Meet with a Franchise Recruitment Manager – Learn more about life as a franchisee and the operations of COBS Bread.
Meet our operations team and one of our Regional Directors – Time to jump in and see what being a COBS Bread franchisee looks like!
Join us for a Discovery Day – You will have the opportunity to spend a day at a local bakery to find out what it is like owning a COBS Bread bakery, as well as connect with current franchisees.
Congratulations, you are approved to become a COBS Bread bakery owner – Welcome to the COBS Bread family! Get ready to sign a commitment agreement, place a deposit on your COBS Bread bakery and change your life forever.
.
Are you ready to make your life-changing move?
COBS Bread is actively expanding and looking for like-minded individuals who share a passion for service, community and freshly baked bread. If you are thinking of making a meaningful change in your life and career, it is never too late.