About H&R Block:
We're Canada's leading tax preparation firm for over 55 years – delivering value to Canadians by our expertise and knowledge in handling all tax situations and by our commitment to making their tax filing experience the best it can be. Our Tax Experts are skilled in filing all types of returns including personal, small business, corporate, farm, trucker, fishing, U.S., rental and estate – allowing us to serve a vast range of demographics in the Canadian tax preparation market.
With offices located across North America and in 13 foreign countries, we're able to prepare tax returns for all Canadians no matter where they are. Our Canadian headquarters are located in Calgary, Alberta, and we serve taxpayers in more than 1,000+ offices across the country. Of those offices over 300 are owned and operated by our community of Franchise Owners. All our franchise managed offices are outside of the major Canadian cities.
.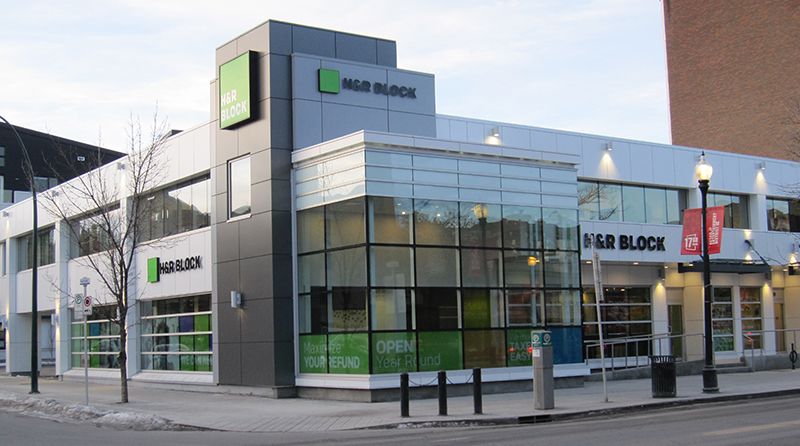 .
Franchise opportunities & benefits:
There are many benefits to becoming an H&R Block franchisee. We'll supply you the tools you need to effectively beat the competition and to help you ensure your franchise's success. Furthermore, our brand strength is one of the most powerful tools a franchisee can have. Our experience and longevity have established the H&R Block brand as one that is synonymous with quality, expertise, and stability in the minds of consumers – giving your business a significant competitive advantage.
.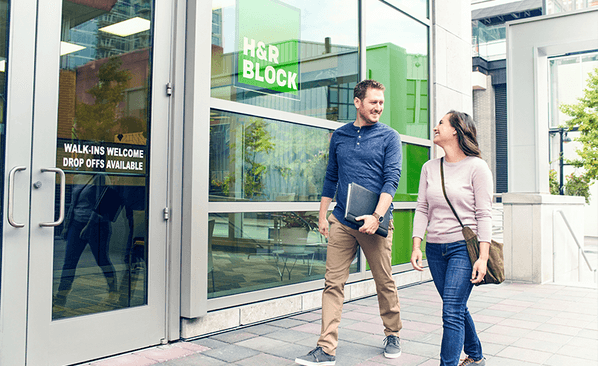 .
What's in it for you:
The ability to become your own boss.
The chance to invest confidently in a stable Financial Services industry.
You'll receive fantastic local marketing support, and benefit from our national campaigns.
Ongoing Operational support from a dedicated District Manager.
The benefit from having 55+ years of experience and success standing behind you.
Cost-effective efficient units.
Outstanding brand recognition.
Great opportunities to grow your network with additional units.
.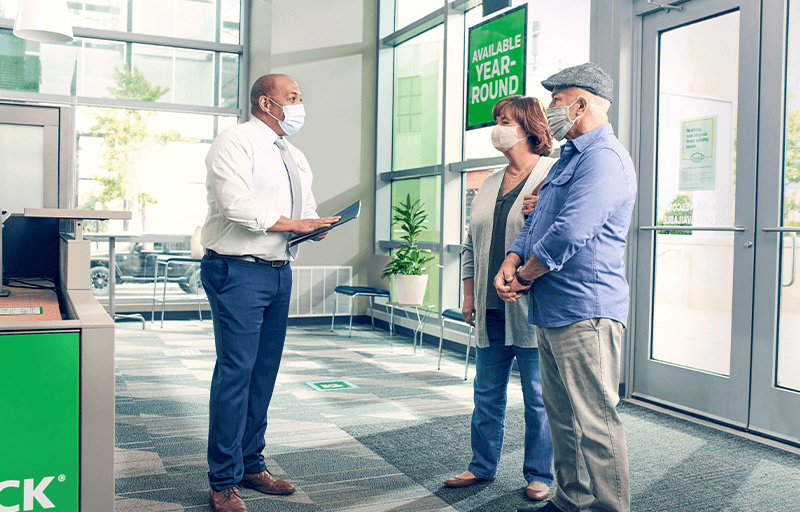 .
Low initial investment:
At H&R Block, we believe in making it easy – and affordable – for entrepreneurs to do business under the H&R Block name. Out of all the major franchises, H&R Block has one of the lowest initial investment costs. You can operate an H&R Block franchise with the affordable $2,500 franchise fee. Plus, you don't pay any additional costs for national advertising. Of course, the expenses of furnishing and running an office are your responsibility.
.
Available business financing:
Franchise Partner, Inc., an affiliate of H&R Block, offers two financing products: an annual payments term loan and a revolving line of credit. For those wishing to purchase an existing H&R Block franchise, these financing alternatives are worth considering.
.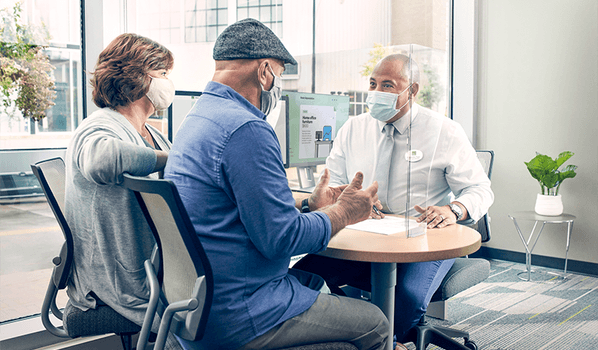 .
Being an H&R Block franchisee means you'll have a variety of superior products & services to offer your clients.
We offer our clients the best financial products in the industry:
Peace of Mind® Extended Service Plan: A worry-free guarantee purchased by the client to ensure one of our professionals is beside them from the moment they receive a CRA/ Revenu Quebec assessment or audit, helping them through the entire process. An H&R Block Senior Tax Expert will respond to the CRA/Revenu Quebec, acting as the client's representative.
Tax-related financial products – such as Online Estate Planning.
Quick E-filing: Our top-of-the-line electronic return transmission system ensures your clients get their refunds as fast as possible.
Free Second Look: We'll conduct a professional review of up to three years of the client's past tax returns, looking for money that others have missed – a promotional service that has proven to grow new clients and showcase our expertise as industry leaders.
Maximum Refund Guarantee: If it's there, we'll find it. Our Tax Experts receive ongoing training on all tax rules and are up to date on all the latest tax changes, credits, and benefits – so we can assure clients that they'll receive their maximum refund, guaranteed.
H&R Block Advantage Prepaid MasterCard: The H&R Block Advantage Prepaid MasterCard can be loaded with client's tax refund and allows clients convenience and protection, not only during tax season, but all year round. Clients can add money to the card through direct payroll deposits, a reload network or their tax refund. They can make purchases or access the cash through local ATMs and cash back with purchases.
Instant Refund: H&R Block is the only place where clients can walk in with their taxes and walk out with their refund – giving clients the added benefit of receiving their money right away as opposed to waiting the average 2-8 weeks to receive their check or deposit from the CRA.
.
H&R Block is the one stop shop for all our client's tax preparation needs, to be client-centric is rooted in our organization's core values and is why millions of Canadians return to H&R Block year after year.
.
As a business owner,
being part of H&R Block gives your clients access to services other companies don't offer, support and resources to grow and ensure the success of your business, while being part of an industry-leading brand.