Why M&M Food Market?
For over thirty-six years, M&M has helped Canadians put delicious meals on the table by offering consumers easy-to-prepare, top quality foods and personalized customer service, all within a uniquely convenient shopping environment. We've taken this task to heart and have grown to become Canada's leading retailer of frozen foods, a truly iconic Canadian brand and a trusted guest at dinner tables across the country.
Following a significant rebranding effort in 2016 – including the name change from M&M Meat Shops, a new store design, new products and packaging, a new website and newly trained Meal Advisors – M&M Food Market is poised for franchise growth.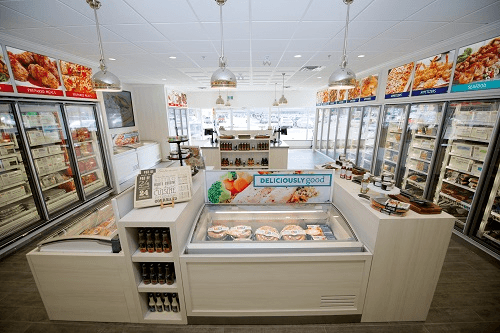 M&M Food Market offers Franchise Partners:
A proven history and national recognition as leaders in frozen food and food retail
A brand new, modern, award-winning store design with a small footprint for optimal efficiency
Ongoing food innovation, exclusive M&M products not available in grocery stores, and our Food Commitment to create a product lineup 100% free from artificial colours, artificial flavours, artificial sweeteners and partially hydrogenated oils (added trans-fats) by the end of 2017; plus, seafood products that meets our Sustainability guidelines.
Our customer loyalty program with nearly 9 million members
Established brand equity supported by national advertising, PR campaigns and over 6 million flyers delivered weekly to homes across Canada
A simple and cost-effective 'Owner Operator' labour model
A complete turnkey franchise package with comprehensive training and effective, hands-on, on-site support by an experienced and dedicated store operations team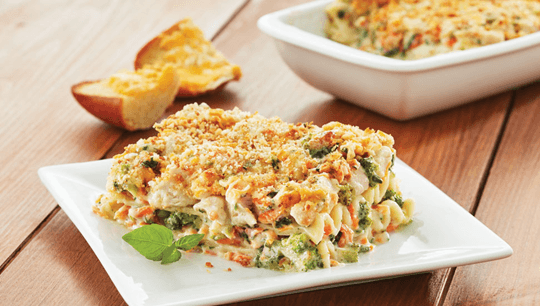 The Investment for a New Store
M&M Food Market is a franchised operation with construction costs of approximately $400,000 - $500,000 for a standard-size new store. To be financially pre-qualified, candidates must indicate that they have a minimum of 50% of the total in unencumbered funds.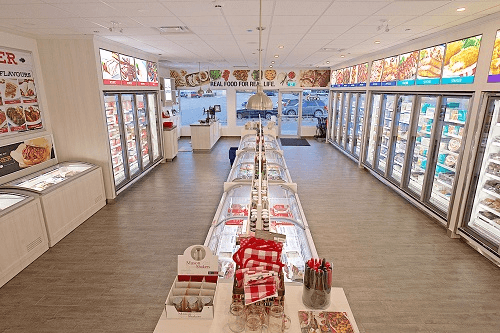 Selection Criteria for M&M Food Market Franchise Partners
We have tremendous respect for the entrepreneurial spirit and strive to give all candidates proper consideration. By conducting a series of qualification interviews, we are looking for candidates who not only meet the financial requirements of the opportunity, but also have the following attributes:
Passion for the M&M Food Market concept, corporate values…and food!
Established roots in the community where the store is located
Team and community-mindedness with a track-record of successfully managing or leading a team
A strong work ethic and commitment to giving their full time and attention to their M&M Food Market business, including working in the store
Excellent communication and people skills, as well as a dedication to superior customer service