COMPANY HISTORY
Maverick's began operations in 2016 with one small location in the heart of central Ottawa, spending the first 4 years refining its recipes over and over, and building a name in Ottawa for being the one true "Maverick" of the donut world. When the pandemic hit in 2020, Maverick's refined its concept and successfully opened its first suburban locations in Ottawa's west end. With so much hype leading up to its opening, Maverick's saw its highest single-location sales ever. With sales continuing on strong throughout the pandemic, Maverick's is the next step in the evolution of what defines a successful retail donut shop.
Maverick's Donuts is now at the forefront of incredible growth. With an experienced team of operations and franchise specialists, along with experienced trainers and support staff, we invite you to learn more about us to see if we are a fit for your business aspirations.
We encourage you to connect with one of our Franchise Specialists who will help you understand all aspects of our business. We will take time to properly qualify you and ensure that this is the right opportunity for you and your future business goals!
.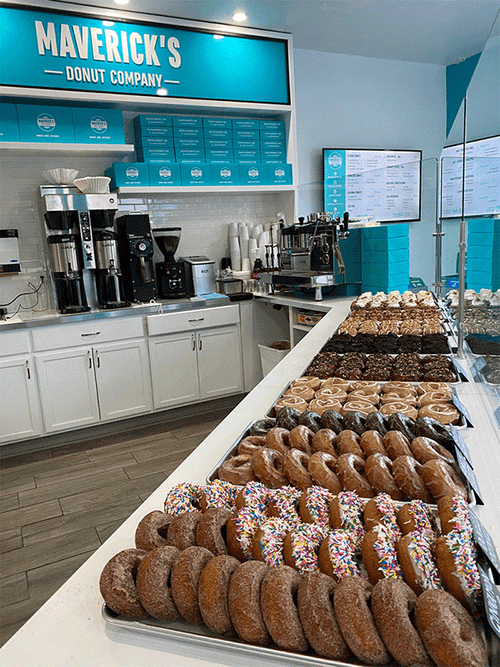 .
INDUSTRY TRENDS
3 million donuts a day are sold at Tim Horton's and Maverick's Donuts regularly ranks higher in customer trials for taste and quality.
Canadians eat more donuts than any other country's citizens. It is truly Canada's unofficial national treat!
Retail sales of baked goods are expected to grow by a 3.4% per year reaching $6.6 billion in 2022.
Per capita expenditure on baked goods increased to over $150/person/year.
Per capital expenditure on baked goods is expected to increase by a compound annualized growth rate of 2.5%, reaching $173.2 in 2022.
Pandemic and Post-Pandemic Growth. The coronavirus's global response has fundamentally changed the reality for a lot of industries, retail especially facing unprecedented spikes in demand across Canada. Maverick's concept is pandemic friendly with no closures even during the worst of the pandemic. In fact, system-wide sales increased drastically during the pandemic.
Renewed focus on "Shop-Local". The National Retail Federation reports that 49% of consumers "have made a purchase specifically to support local small businesses during the pandemic", and 72% of respondents say they will frequent local businesses more often. Maverick's Donut franchisees will be seen as a new local business with an exciting, delicious offering.
Learn more about this amazing business opportunity today!
.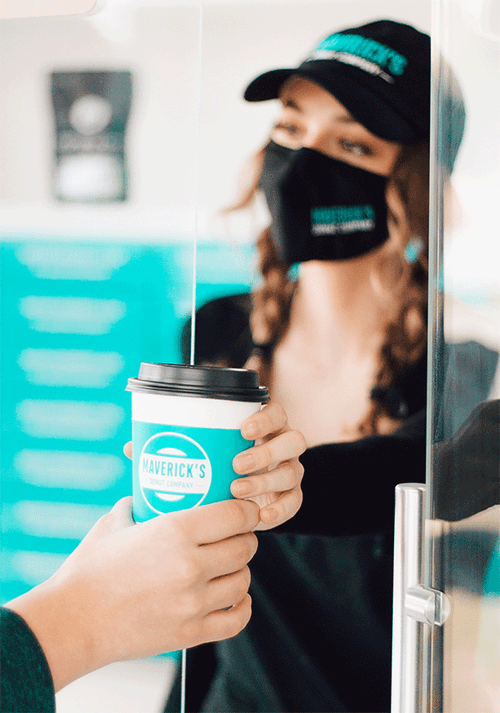 .
FRANCHISE BENEFITS
You are joining a team of experts in restaurants, and business development, whose goal is to support you as a franchisee and help ensure your continued success.
Our franchise owners are our top priority. We understand feeling secure in your business means being prepared, so we make sure to give you all the information, tools, and resources you need. Not only will you have dedicated Support Officer who will guide you through the opening of your franchise, once you are set up you will have a dedicated Franchise Business Coach.
As a Maverick's franchisee, you will be trained on our proven system providing you the capabilities of creating the industry's most unique donuts using quality products with great margins!
.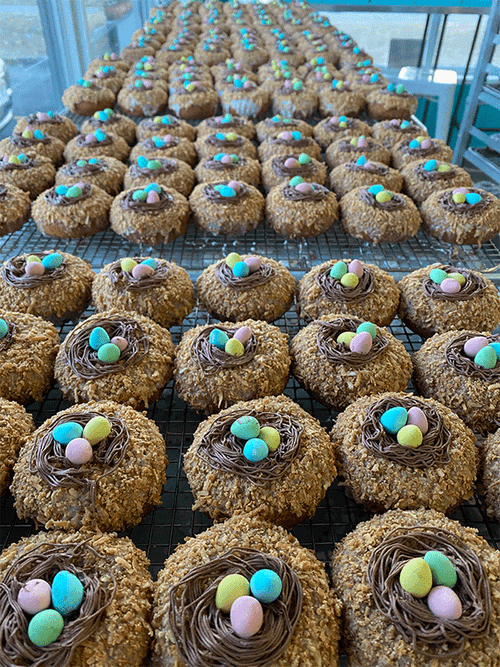 .
As a Maverick's franchisee you have the ability to offer Wholesale Accounts to other businesses in your territory, and developing strong Corporate Accounts for regular or one-time catering opportunities. Weddings, birthdays and other special events are always better with fresh donuts.
Donuts have great Margins!
Maverick's Donuts understands the importance of driving profit margins for our franchisees. Our systems and processes have been honed, our supplier chain is strong, and we have found the perfect pricing mix that screams quality, value, and profits.
.
Contact us today to speak with the ownership group about this amazing opportunity!