Our Concept
Sushi Shop is one of Canada's most beloved and recognizable brands, with over 150 locations open across the country and thousands of fans who make Sushi Shop a part of their daily lives. Over the last 18 years in business, Sushi Shop has helped dozens of entrepreneurs realize their own dreams of owning a sushi restaurant that truly serve their communities and providing an experience that stimulates the senses and inspires the soul.
Our post-modern take on sushi and Japanese cuisine continues to appeal to consumers of all lifestyles and dietary preferences. We're well-known for pushing the boundaries of sushi to include different cultures and flavor profiles. The fact that Sushi Shop is able to offer such a diverse menu and prepared fresh with the finest ingredients – makes Sushi Shop a strong business model.
.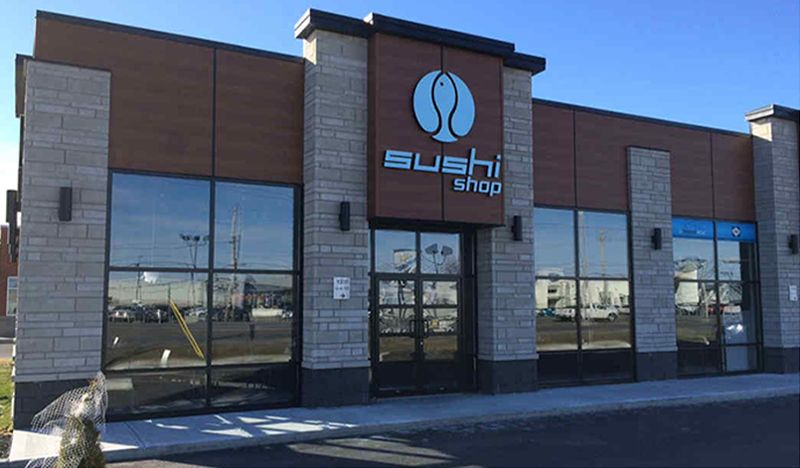 .
Innovation & Passion
In 2000, when Sushi Shop opened the doors of our first location at the Atwater Market in Montreal, sushi was a long way from becoming one of the most popular foods in Canada. Sushi had a small and loyal following, and the few sushi restaurants that were open catered to the already-initiated. As the internet worked to increase awareness of global cuisine, sushi became a cultural mainstay — Sushi Shop emerged as one of the fastest-growing brands in the nation.
Sushi Shop has been passionately committed since our beginning to being unlike any other sushi experience available. Our progressive approach to sushi pays homage to the artisanal beauty of traditional sushi, while also pushing the boundaries by combining sushi with other global cuisines and flavor profiles. The result is a wildly unique experience that appeals to sushi fanatics and to those who have never tried sushi before. It has helped us win thousands of devoted fans who make Sushi Shop a part of their daily lives.
.
.
Nutritional Benefits
It's well known that sushi has high nutritional value. Sushi is loaded with vitamins, minerals, and omega-3 fatty acids. These fatty acids are scientifically proven to lower cholesterol and reduce the risk of coronary disease.
.
Customized Support
Sushi Shop gives full support to its franchisees in every aspect of opening their location. This includes site selection, floor plans, equipment selection, and supervising the construction work. Our experienced contractors won't let you down. For operations, you don't have to be a Master Sushi Chef. Sushi Shop does not require franchisees to have any experience in preparing sushi or even in the restaurant industry! In fact, the wide majority of our franchisees did not know the first thing about how to prepare sushi when they started. We provide an intensive four- week training program which will prepare you for business and tell you all you need to know about running your Sushi Shop food franchise. You can depend on continued assistance with operations, marketing, cost control, and human resources management.
You will also be part of the MTY Food Group, one of the world's largest franchisors, which specializes in growing restaurant concepts. As a member of the Sushi Shop franchise family, you will have access to a robust, industry-leading support network that includes extensive marketing assistance, ongoing coaching and more.
.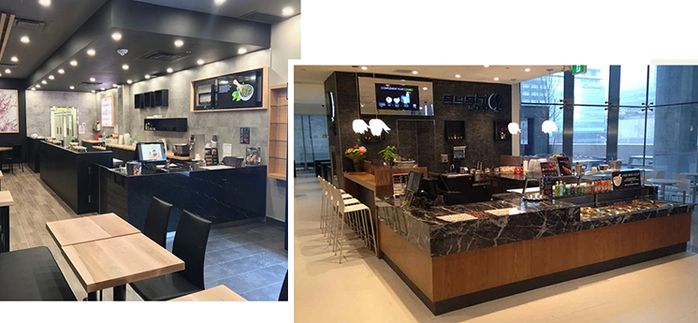 .
Marketing
Sushi Shop invests a percentage of total franchise sales in corporate advertising and promotion. These investments are made in the interests of all franchisees. Each franchisee benefits from the professionally planned promotion of our brand image, plus in-store and new product promotions.
Our Loyalty Program gives the Sushi Shop customers the opportunity to accumulate points in all Sushi Shop locations, as well as other MTY restaurant brands. It's a great way to say thank you to our customers and for their trust and loyalty! They will also earn free items as a reward for repeat visits to any Sushi Shop locations.
Sushi Shop offers physical / digital gift cards which are practical, safe, easy to use, and can make a perfect gift for your employees, colleagues, family or friends. They are also accepted in many of our sister MTY locations.
Online ordering is now available! We partner with third party delivery services and our customers can simply make an order online by visiting our website.
.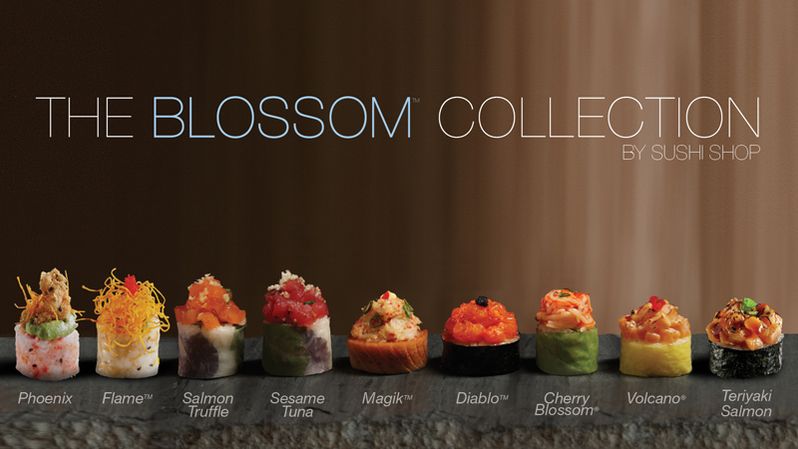 .
We would love to have you join our team. Contact us today with any questions you may have and we'd be happy to provide you with more information.