Canadians don't agree on everything, but most of them do love their coffee. Coffee Business Intelligence reports that around two-thirds of Canadians down a cup at least once a day (https:// coffeebi.com). The Canadian coffee franchise industry is varied and busy, and it can be tough to decide which type of franchise to go with, especially given how much it has evolved and keeps evolving. Gone are the days of the gas station coffee grab-and-go; these days, coffee franchises often have menus and atmospheres that are meant to calm, inspire and keep people coming back for another cup.
Before you decide to join a coffee franchise, consider how much has changed and what else may become the new normal in this sector.
The "slow press"
Just a decade ago, many coffee places served a simple menu, with plain coffee being the star of the show. Today, the typical coffee shop menu has evolved to include an entire slew of drinks, from smoothies to espresso and beyond. Many coffee places also offer food, with pastries, quick breakfast items and sweets being the most common offerings. This is a trend that is likely to continue as more and more people expect the convenience of a one-stop experience.
Speed is also a factor, despite many places having more complicated drinks than before. People expect their coffees to come as quickly as possible as they are on their way to work or even just planning on sitting in the coffee shop and catching up on the news or their social media accounts while they have some time to spare.
The atmosphere challenge
Some coffee franchises almost operate as a venue, with music and entertainment. Others are more bohemian, featuring local artists who provide art pieces or music. Even poetry readings can still be found in many coffee places, and these events are often used to bring traffic into the business.
The tea has it
Tea-based drinks are increasingly found in coffee places with the aim of enticing those drinkers who aren't ever going to go for a cup of joe as their first choice. Offering a wide variety of coffee-based drinks is a popular approach, but having some tea options will help increase your potential customer base.
A coffee franchise can have a bright future because it's very unlikely Canadians are going to stop drinking it any time soon. Before you join a coffee franchise, consider what you want your business to be able to offer--from the menu to the atmosphere--and keep current and upcoming trends firmly in mind.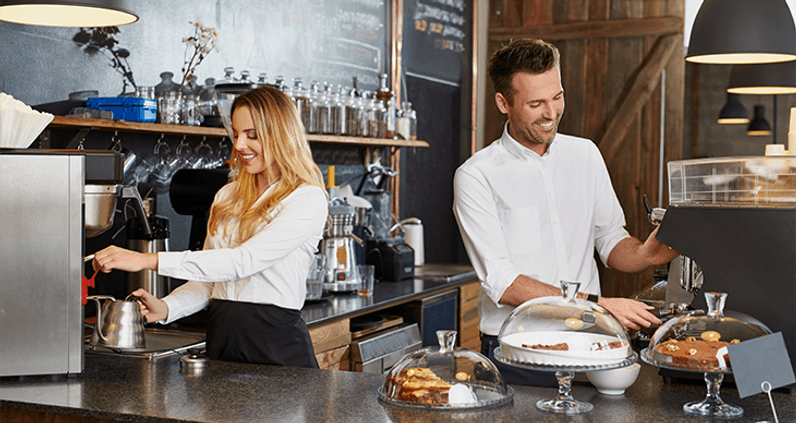 SHARE: