With the success of the first BC location in Kamloops, Pita Land is continuing it's western expansion to BC's lower mainland with many more locations coming soon!
This success has also taken hold in the Alberta markets with a location opening soon in the highly sought-after cityscape retail development.
Pita Land proudly brings what we believe to be THE Best Shawarma and Middle Eastern Food…. all in the Halal Tradition. Our old-world spice blend has been passed down through generations, combining traditional Mediterranean and Middle Eastern Spices. Quality, authenticity, and dedication to service have brought us to over 45 Locations with more opening in 2023 as we grow coast to coast!!
.
PRIME LOCATIONS ARE NOW AVAILABLE for you to bring a taste of the Middle East to your community.
We are seeking those who are passionate about middle eastern cuisines and bringing the best of shawarma and other favourites coast to coast to coast, we provide ongoing support, training, and local marketing programs.
.
PITA LAND - so good! So fresh!
Connect today and Franchise your Future!
.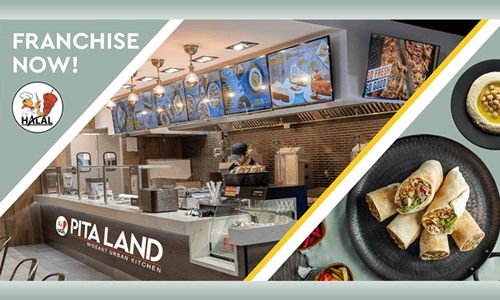 .
SHARE: