New franchisee Moe Farhat recently opened the doors at his new TaxAssist Accountants franchise in the Griesbach community of Edmonton, Alberta. This follows his online onboarding tract and completion of the brand's virtual Initial Technical Training Course. The entrepreneur was drawn to the brand because of its extensive support system and the storefront concept.
With more than two decades of experience in finance, business and accounting, it's no surprise that Farhat is already bringing in a client base he is looking to expand with help from his five-person support team. A lifelong resident of Edmonton, Farhat was keen to run a business in his local community, and TaxAssist Accountants was the right fit.
.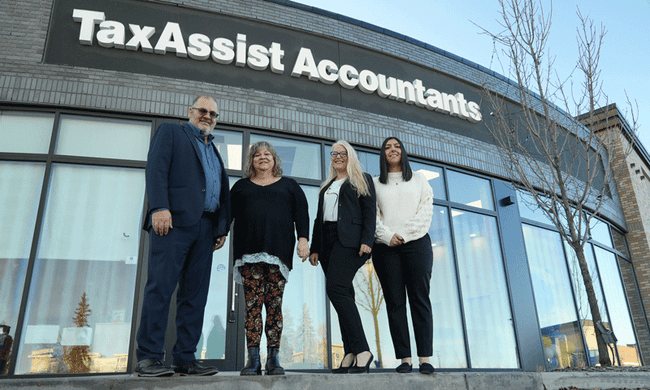 .
According to Farhat, he has worked with other business owners and small, growing businesses throughout his professional career. Because of this, Farhat noted, he has the experience necessary to understand the problems businesses face and provide real solutions while helping to boost growth and efficiency.
The new franchisee will complete his entire virtual training course on November 25, but thanks to his team's support, he is already up and running and prepared to serve clients at his location at 9810 137 Ave NW in Edmonton.
Niraj Mehta, Senior Vice President of TaxAssist Accountants Canada, also sent his congratulations and best wishes to Farhat and his team. The SVP added that the brand is happy to kick off things in Canada with a professional and experienced individual such as Farhat.
Anyone who has a passion for helping businesses in their community can contact TaxAssist Accountants to learn more about their brand systems and extensive level of franchisee support. This brand also offers Discovery Sessions online so prospective franchisees can learn about the business development, technical and marketing support that TaxAssist Accountants offers in depth.
SHARE: