Ottawa, Ontario – October 25, 2007 – Retire-At-Home™ was recently accredited by the Canadian Council on Health Services Accreditation (CCHSA) as having met their national health care standards for the provision of home health care services.
"We are extremely proud of this accomplishment," stated Jonathan Martin, Vice President Franchise Development of Retire-At-Home™ LP during the company's announcement.
Home health care is one of the fastest growing industries in North America. As the Baby Boomers age, 1 in 4 people will be a senior within the next 20 years. Their impact is already being felt as today's decision–makers for their parents' care, causing the demand for personalized home health care services to skyrocket. Retire-At-Home™ has positioned itself perfectly with a franchise model that combines strategic growth with personalized services.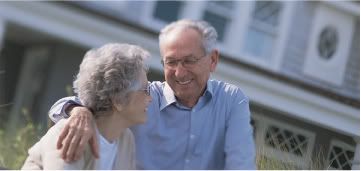 "Baby Boomers have always demanded the highest quality service, and accreditation is proof that Retire-At-Home™ meets those high standards", stated Mr. Martin. "This accreditation gives our franchisees the security of knowing that our systems and processes meet rigorous standards for quality home health care services."
The Retire-At-Home™ concept, founded in 1994 by a nurse in Ottawa, is to provide premium home health services to seniors dealing with a crisis. Mr. Martin has been largely responsible for building their flagship location from a home-based business to one that employs more than 170 caregivers in the Ottawa area alone. With that, he has had primary responsibilities for ensuring their policies and procedures are maintained at the highest standards, the system that is now central to Retire-At-Home™ franchising.
"As an ongoing process, accreditation also recognizes the dedication of our team to continually improve for the benefit of our clients", continued Mr. Martin. "That personalized client focus is a hallmark to our service quality and is reflected in the great support we get from our clients, employees and community partners – the same support that will be there for our franchisees."
Retire-At-Home™ launched its franchise division in the summer of 2007 and has been entertaining requests from prospective franchisees across Canada. "Our team of professionals is excited to support franchisees through a unique four-stage growth plan and to train them to provide a personalized service that is unmatched by any competitor", stated Mr. Martin. "These areas are key to maximizing growth and profitability for our franchisees."
The CCHSA is a national, non-profit organization that helps companies across Canada and internationally to examine and improve the quality of service they provide to their patients and clients. Their thorough accreditation process examines all areas of a organization's services, obtains advice from industry peers, and involves community partners and clients during on-site interviews. The process takes approximately 18 months to complete.
For more information on your Retire-At-Home™ franchise opportunity please fill out the form below
SHARE: