TaxAssist has been inspiring professionals globally to "Own their own Business" since 1995 and we are thrilled to now be offering this exciting franchise opportunity across Canada.
Please stop by our booth to meet our dedicated team of experts who are looking forward to telling you all about the opportunity that TaxAssist Accountants offers.
Rina Mancini and John Rogers look forward to meeting you at the Toronto Franchise Expo on the weekend of September 11th and 12th. They will be there to talk to you about the exciting TaxAssist franchising opportunities that are currently available.
.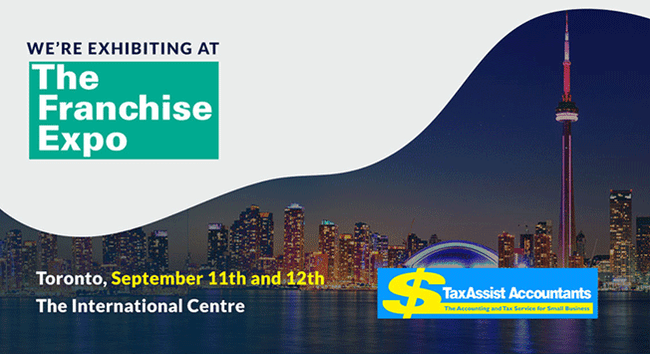 .
Meet our Team
With a combined 40 years of experience, Rina and John would love to answer all your questions on owning your own business and why TaxAssist Accountants should be your preferred choice.
Commercial Director Rina Mancini has 25 years of extensive experience in the financial services and franchising industries as well as a long-standing relationship with TaxAssist Accountants in Canada. With her strong background, she works towards our goal of empowering franchisees.
VP Franchise Development John Rogers leads TaxAssist Accountants' Canadian expansion. With 15 years of rich experience in the franchising industry he can guide you through the process of franchise ownership.
.
We're excited to see you!
Our team is geared up to see you on September 11 and 12. You don't want to miss out on this great opportunity to own your own business!
Email John.Rogers@Taxassist.ca on "Why you want to own your own business?" and we'll send you a free admission pass to the event.
SHARE: