On November 6, 2018, all Tommy Gun's Original Barbershop locations across Canada participated in Cuts for Nuts – an event in support of Testicular cancer, prostate cancer, and other men's health research. During the Cuts for Nuts event, $10 from every haircut or shave was donated to The Movember Foundation. Those who donated $50 dollars or more received a free, limited edition gift on behalf of Tommy Gun's and Movember.
The reason we partner with Movember is simple really; Men have nuts, Men also need haircuts. Tommy Guns and Movember value collaboration and together our two organizations have a long history of empowering men and creating solutions that allow them to live their life and live it well. Movember has been a huge focus for Tommy Gun's from the very beginning. Cuts for Nuts and our collaboration with Movember is about so much more then developing funds. We know that by partnering with Movember – they are taking a holistic approach to men's health, focusing both on cancer research and mental health as well. A culture of silence has effected men's longevity and the way they live their lives – we hope that Cuts for Nuts starts a conversation and gives our customers an engaging way to support men's health by simply coming in for their usual cut or shave.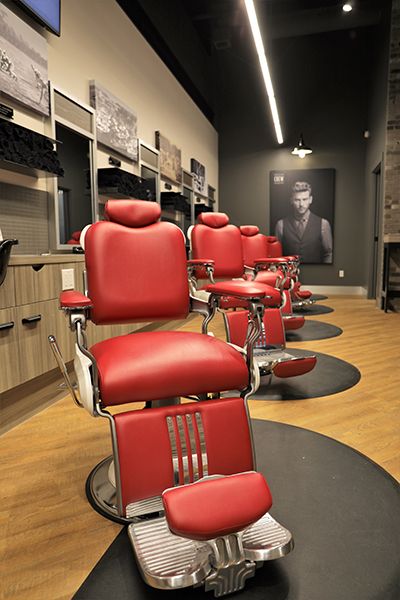 Thank you to everyone who joined us on November 6th, 2018 for our Cuts For Nuts event where we donated $10 from every cut or shave and raised $35,000! After the event we continued to raise funds for Movember Foundation Canada. We have calculated our total donations for the month of November 2018 and we have a grand total of:
$100,000 raised for Men's Health Research!
This year, please join us as we continue to support this amazing cause and hope to raise even more funds!
Tommy Gun's Original Barbershop is Canada's largest family-owned network of barbershops, blending 1930's vintage barbershop grooming with modern amenities, men's unique grooming products and the latest styles. Our 60+ locations across Canada provide guests with the epitome of male grooming. Tommy Gun's is seeking Franchise Business Partners for the further development of Ontario and BC. Franchise information is available at http://tommyguns.com or contact Darryl Sangster, Franchise Development Manager at darryls@tommyguns.com or (778) 484-8969
SHARE: