The Mississauga News has announced that Riaz Qazi and his Minuteman Press Mississauga team are the proud recipients of Diamond, Platinum and Gold Readers' Choice Awards:
Diamond Award for Best Print / Imaging Services
Platinum Award for Best Graphic / Web Designer
Gold Award for Best Graphic Design Services
Readers' choice awards are a statement of the high level of a brand's satisfaction and trust within the community. Riaz says, "After running my Minuteman Press franchise for almost 16 years, to get the recognition from local readers in our community is professionally very satisfying. Such awards are the result of customer satisfaction!"
.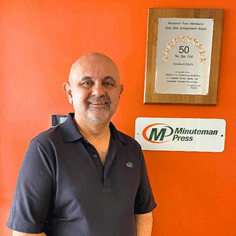 Riaz Qazi
.
He adds, "We provide a healthy mixture of products and services that have really helped our clients over the past year. I also advise others to never underestimate the power of marketing, networking, hard work, and honesty!"
Via social media, Riaz also thanked his many loyal clients by saying, "Thanks to our customers, supporters, and friends for the recognition. It continues to be a pleasure to serve your business marketing needs!"
.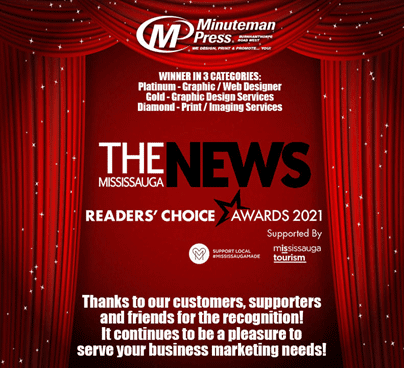 Riaz Qazi's message to clients on social mediaafter receiving 3 Reader's Choice Awards.
.
SHARE: