Spotlight on ShopCity.com Licensee
Lynn Martin, Owner of ShopOrillia.com (et al)
I have a company called Mark Us Marketing. I help local businesses with their marketing needs. I saw a need that I could not fulfill with the current services I was offering, which was helping business really get found online affordably. Then I came across ShopOrillia.com. I started listing my clients on this free online local directory and started to see that the businesses when searched online were showing up on the first page of Google.
.
BeTheBoss.ca: What made you choose ShopCity.com from all the opportunities you looked at?
Lynn Martin: After contacting the Shopcity.com Inc head office in Midland Ontario, I discovered that ShopOrillia.com was so much more than a local directory. It's a fantastic digital marketing platform sort of like a Swiss army knife that offers tools for businesses to increase their online presence affordably. That in turn helps the businesses and the products and services they offer to be found online where people are searching for them. This is when I decided that I wanted to be able to offer what ShopOrillia.com had to offer to my clients and the businesses in Orillia and area and discovered that I could purchase ShopOrillia.com and other ShopCities in my area. For me it was a no-brainer. Owning the shopcities in my area was something that I had to do, and I jumped in with both feet.
.
BeTheBoss.ca: Can you describe the support you get from head office?
Lynn Martin: The ShopCity.com team and I, we all have a common goal, which is to help local businesses and their products and services get found online, where people are looking, and be able to compete with the big-box stores at an affordable price. My tag line is Get Listed ~ Get Found!
.
BeTheBoss.ca: What have you found to be your greatest key to success?
Lynn Martin: Once business owners discover what the platform and our website can do for their business they come knocking at my door.
.
BeTheBoss.ca: Describe the most rewarding part of owning your ShopCity.com business?
Lynn Martin: I love ShopOrillia.com because it aligns with my passion and core values of supporting my community. I became even more passionate about supporting local, shopping local, eating local and by doing this, my community as a whole benefited. ShopOrillia.com has allowed me to do this, by being able to help local businesses properly in my community, and this really touches my heart and makes me so happy that I can do this for them.
Also, I love knowing that the ShopCity platform worked so well that ShopCity.com worked on developing websites that are powered by the platform. So not not only are the businesses found online with their listing on the platform, they almost double their online exposure by having their website powered by the same amazing digital marketing platform. It's a double whammy and great bang for their dollar!
.
BeTheBoss.ca: What are your goals going forward?
Lynn Martin: The secret to my success is buying more ShopCities. I own ShopOrillia.com, ShopOroMedonte.com, ShopLakeCountry.ca, and recently added ShopMuskoka.com, ShopBracebridge.com, ShopGravenhurst.com and 6 more shopcities. I'm taking over Mid-North Ontario!
.
BeTheBoss.ca: What advice would you give to a potential licensee?
Lynn Martin: Like any business, it takes a lot of passion and dedication to get out there and share what you have to offer to as many local businesses as you can. Once you start getting the residual income rolling in is where you start to feel that all the work you did months and years ago keep paying off.
.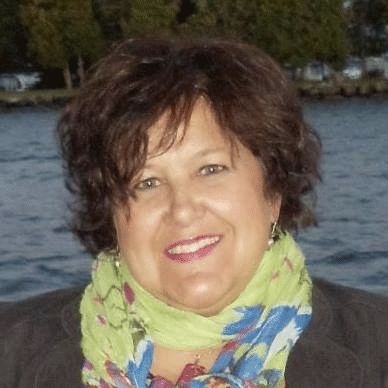 .
SHARE: