Jeff Purks is the President and CEO at ChemStation International, Inc., an environmentally focused network of franchised manufacturers of industrial cleaning chemicals.
Jeff's most recent position was Vice President, and prior to that he acted as Director of Sales and Marketing. Jeff began his ChemStation career in sales in Pittsburgh, PA and later in Baton Rouge, LA. Jeff grew up in West Virginia so you may notice a bit of twang in his voice.
Jeff and his wife reside in Dayton, OH and are the proud parents of 3 teenagers. Aside from his role at ChemStation and as a father Jeff serves on the Board of Trustees at Goodwill Easter Sales Miami Valley.
Jeff received a Bachelor of Science degree from West Virginia University -- Go Mountaineers.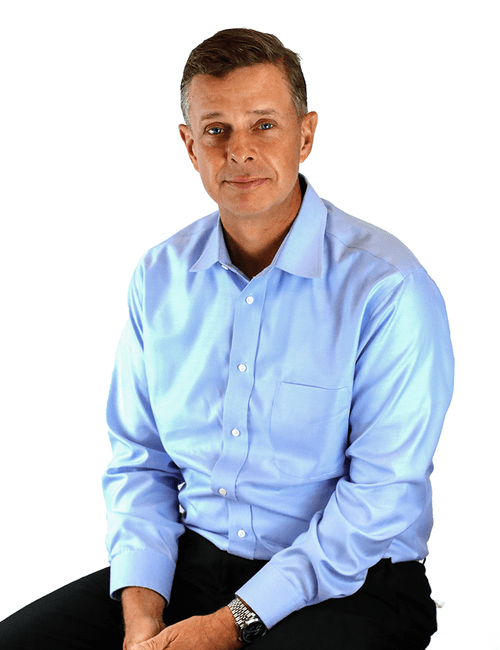 BeTheBoss.ca: Tell us about the ChemStation concept.
Jeff Purks: When ChemStation began in 1977, our approach did not have a name. Today it's called mass customization: Using mass production techniques to produce customized products and services. The ChemStation System is a combination of two components: 1) Custom-formulated, environmentally friendly industrial cleaning and process chemicals, and 2) A unique delivery process into refillable containers which are installed at our customers' facilities. Our System eliminates the 55-gallon drums often used to contain industrial chemicals which end up in the waste stream. Our philosophy is "REFILL…NOT LANDFILL®" and it has remained the same since 1977. In 2018 our national network of Manufacturing Centers delivered nearly 20,000,000 gallons of industrial soap, helping to eliminate over 350,000 drums from entering the waste stream. As a franchisee, you will field a sales team to call on the industrial market in your exclusive territory to convert them to our refillable system. You will sell into the food processing, transportation, manufacturing, general maintenance and any other market in which they use industrial soap in 55-gallon drums or larger containers.
BeTheBoss.ca: How and when did you become involved with ChemStation ?
Jeff Purks: I joined ChemStation 25 years ago as a salesperson in Pittsburgh, PA. I am not necessarily the best salesperson in the world, but I realized that ChemStation had features and benefits that no one else could offer: Refillable containers, local manufacturing, custom-formulated products and a system of service unmatched in the industry. My thought was that if I told the story to everyone I saw, someone would buy from me; it was a numbers game. Today we have over 300 salespeople across the country telling our story and companies are buying. In 2018, our network of franchisees delivered well over $100,000,000 in soap and have become a force in the United States. What worked and continues to work in the US can work in the Canadian market as well.
BeTheBoss.ca: What was your background prior to joining ChemStation?
Jeff Purks: Prior to ChemStation, I had a career in sales. My previous job was selling trash service to the commercial market in Pittsburgh.
BeTheBoss.ca: What are some of the advantages in being a ChemStation franchisee or Master Franchisee?
Jeff Purks: You will be your own boss and own your own business while having an association with a head office organization that provides the training, support and national presence to support solo start-ups. As a ChemStation franchisee you will have access to: brand recognition, corporate support, industry specific training, technical support, equipment fabrication and service, proprietary software, regulatory assistance and a national account base.
BeTheBoss.ca: Who is your ideal Franchisee?
Jeff Purks: Our ideal Franchisee understands sales, or how to hire, train and motivate a staff of outside sales representatives. ChemStation makes the operation side of the business turnkey. You just need influence companies to replace their old 55-gallon drums with a new system of refillable containers.
BeTheBoss.ca: Tell us a little about this particular Market.
Jeff Purks: ChemStation's Core Markets include: Food and Beverage Processing, Transportation, Manufacturing and Parts Washing, Concrete and Asphalt, and Odor Control. Food Processors are a distinctive market because regular chemical usage is mandatory for them to maintain their plants. They have become our largest customer market followed by Automotive and Transportation. ChemStation Manufacturing Centers have the opportunity to grow their market share in a very broad range of markets. This really is a sales persons' dream. We have a great story to tell and that story comes with high margins. Hire a staff of sales people immediately and go attack the market.
BeTheBoss.ca: What are some of the greatest lessons you've learned in growing this franchise?
Jeff Purks: The greatest lesson I have learned in growing ChemStation is to surround yourself with valuable people and cultivate leaders. We empower our Manufacturing Center Owners to develop a solid team of their own while offering the infrastructure it takes to do so.
BeTheBoss.ca: What advice do you have for someone looking to acquire a ChemStation Franchise?
Jeff Purks: Success at ChemStation does not happen overnight but committing to the process in the first few years will ultimately pay off. You are building a local brand and at first your name may not be recognized in your local market. But we have a proven system and in addition to corporate support, our existing franchise owners will help you on your journey. Do not be afraid to ask for help. We have a network of successful franchisees that are rooting for your success.
BeTheBoss.ca: In your opinion, why do you think that ChemStation would be a great opportunity?
Jeff Purks: No other chemical company does what we do in terms of delivering local service with a national footprint. ChemStation is unique in the franchising world. When you open you will have the exclusive rights to your territory and we are determined to help you succeed. The margins are very high and the system is unique.
SHARE: